Aldo Oppel, Managing Director of Seriti Mauritius Ltd, shares his insights on the advantages of setting up in Mauritius from a South African perspective, on how the company is supporting the compliance agenda through its technology solutions and how, as a member of the Mauritius Africa FinTech Hub, the FinTech space can be further developed in Mauritius and Africa to grow the FinTech ecosystem.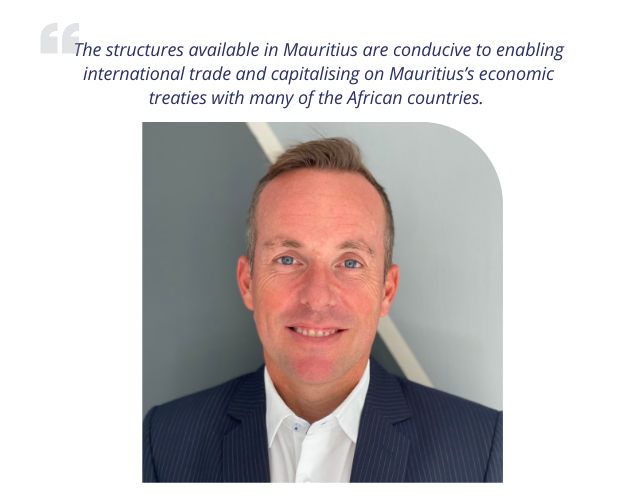 Could you describe the journey of Seriti so far and its geographic footprint?
Seriti was established in January 2006 by its current CEO Roy Summerton and today is the market leader in its field in South Africa. Its footprint today extends beyond the borders of South Africa to SADC, East Africa, the UAE, Mauritius, India, and Australia, giving it a global presence in over 10 countries.
 
Coming from South Africa, what are the some of the key advantages that attracted the company to set up in Mauritius?
Without stating the obvious, the structures available in Mauritius are conducive to enabling international trade and capitalising on Mauritius's economic treaties with many of the African countries. Its location is also central to many of the future business territories already identified by our strategic development team. The positioning of the Mauritius Africa FinTech Hub (MAFH) as a FinTech provider to all the countries already identified also supports this decision.
 
As a company that is focused on Intelligent digital business solutions using human and machine learning, international expansion, general retail, on-demand solutions and compliance, how would you describe your Africa markets' strategy, with your footprint in Namibia, Botswana and South Africa?
Our strategy is to grow the Seriti footprint in Africa and other global territories by replicating what we have successfully achieved in South Africa and Mauritius, that is to facilitate the adoption of Automotive and other Digital Retailing and FinTech.
 
There has been increasing scrutiny from AML/CFT regulators in Mauritius. How are you supporting the compliance agenda in the country, as Seriti provides a service division for financial service providers?
Seriti has numerous solutions that assist in Validating, Verifying Data, and Identities using advanced technologies such as Facial Recognition, Voice Recognition, and the ability to interrogate databases to validate Identification. Seriti has also designed its processes to take into account territory specific regulations and maintains a full audit trail on all transactions done on the Seriti System.
The Seriti System is country specific in terms of adhering to Local Legislation and Regulations. We are a DPO approved Data Capturer and Data Controller, and we also adhere to Global Data Protection Standards.
 
How would you weigh the potential of Africa as far as the FinTech industry is concerned?
The scope for the FinTech industry in Africa is huge. They are only starting the cycle and are going to rely heavily of adopting best practices from around the world. If Mauritius can harness this, it will put them in a very advantageous position to be a primary supplier and facilitator.
 
As a member of the Mauritius Africa FinTech Hub, what more do you think can be done to upscale the FinTech space here in Mauritius and Africa to grow the FinTech ecosystem?
We need to embrace technologies that are available right now and find ways of releasing ourselves from the shackles of a legacy that is slowing down transformation. There are so many best practices and processes already available that with very little effort could transform the digital space right now. The Digital customer requires New Fintech to reshape Digital Customer Journeys' and it's our responsibility to ensure that we stay at the forefront of technology if we are to continue being a trusted contributor.