Mauritius Banking Sector offers a wide array of services
Rich in history and ancestral lineage, the Mauritian Banking Sector has been at the service of the economy since 1813. Mauritius is in fact eulogized as having the oldest banking institution of the south of the Sahara, and one of the oldest banks of the Commonwealth.
Today, the Mauritius International Financial Centre (IFC) is made up of 19 local and international banks, offering a wide array of services, from traditional retail banking facilities to specialised services such as fund administration, private banking, structured trade finance, investment banking and custodial services.
 
Governing Framework
Regulatory Authority
The Bank of Mauritius is at the apex of the banking sector and is responsible for ensuring the safety and soundness of banks. It also licenses and supervises non-bank deposit taking institutions. The banking sector in Mauritius is governed by the Banking Act 2004 and the Bank of Mauritius Act 2004.
The Bank of Mauritius exercises its supervisory responsibilities through the issue of guidelines, circulars, instructions as well as a combination of off-site surveillance and on-site examinations.
Regulatory Requirements
As an IFC, Mauritius subscribes to international standards and best practices. The country has migrated to Basel III for the calculation of capital adequacy ratio since July 2014. The Bank of Mauritius has also implemented the Liquidity Coverage Ratio in October 2017.
Single Banking Licence
Since 2005, the Bank has adopted a single banking licence regime wherein banks can carry out domestic and cross-border banking business under a single banking licence.
 
Representative Offices in Mauritius
The Mauritius IFC welcomes representative offices of foreign banks in Mauritius.
A foreign bank may subject to the consent of the foreign bank's home country supervisory authority and the prior written approval of the Bank set up a representative office in Mauritius.
The Representative Office is entitled to establish and maintain contacts with companies incorporated in Mauritius, promote the services of the foreign bank, conduct market research, and arrange and facilitate visits and meetings of the personnel of the foreign bank's overseas offices with their major clients in Mauritius, amongst others.
Representative offices may not, however, conduct any form of banking businesses, such as accepting deposits, opening accounts for clients, granting loans or dealing in securities.
 
Awards and International accolades
The Bank of Mauritius and banks operating in Mauritius have been receiving international recognition from leading references across the past years. These awards are testimony to the world-class good governance and laudable performance across the Mauritian banking industry.
 
Other Opportunities & Services
Individual banking, including savings and fixed deposit accounts in local and foreign currencies;
Corporate banking, including cash management, financing solutions, and corporate services;
Global business banking, including cash management, financing solutions and investment management;
Trade Finance, including letters of credit, bank guarantees and collection and discounting of bills; and
Private banking and wealth management.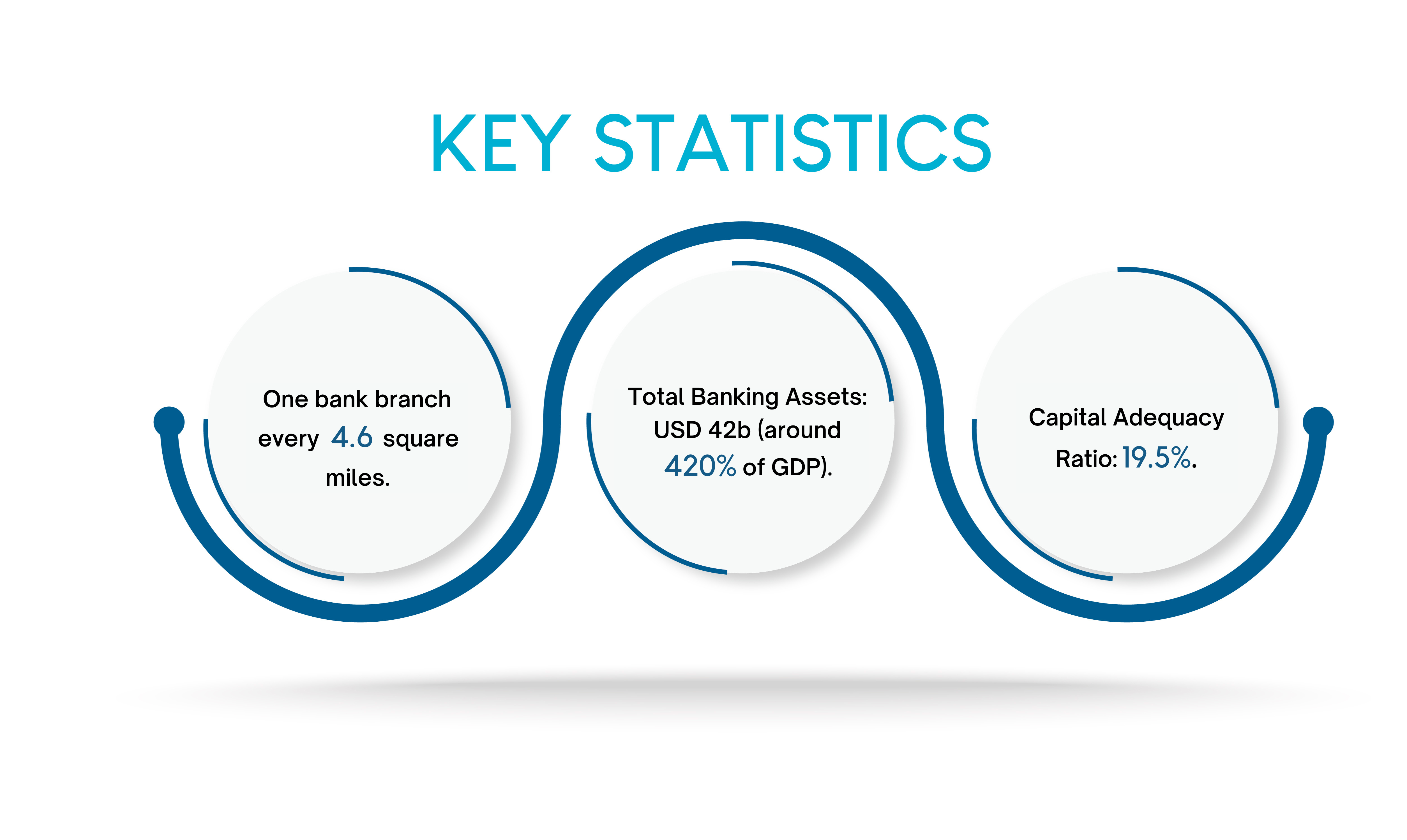 Application Form for a
Banking Licence in Mauritius

List of Banks
in Mauritius
 

Bank of Mauritius

Mauritius Bankers Association
Governing Laws
Bank of Mauritius Act 2004
Banking Act 2004
Banking (Processing and License Fees) Regulations 2015
Convention for the Suppression of the Financing of Terrorism Act 2003
Financial Intelligence and Anti Money Laundering Act 2002 (FIAMLA)
Financial Services Act 2007
Insurance Act 2005
Mauritius Deposit Insurance Scheme Act 2019 (not yet proclaimed)
National Payment Systems Act 2018
Ombudsperson for Financial Services Act 2018
Prevention of Terrorism (International Obligations) Act 2008
Sanctions Act 2019
United Nations (Financial Prohibitions, Arms Embargo and Travel Ban)