Mauritius IFC, on its continued journey toward sustainability, marked a significant milestone on October 25, 2023, by officially listing its first Green Bond. The event was hosted by The Stock Exchange of Mauritius, which presented a symbolic certificate to CIM Financial Services Ltd [CFSL] in recognition of this historic achievement.
The event was graced by the presence of several distinguished dignitaries, including Honorable Mahen Kumar Seeruttun, HE Jamie Scattergood (Deputy HC to the UK Embassy in Mauritius), Mr. Mardayah Kona Yerukunondu (The First Deputy Governor of BoM), Mrs. Aisha Timol (Chairperson of CIM Group), and Mr. Mark van Beuningen (CEO of CFSL), among other notable guests.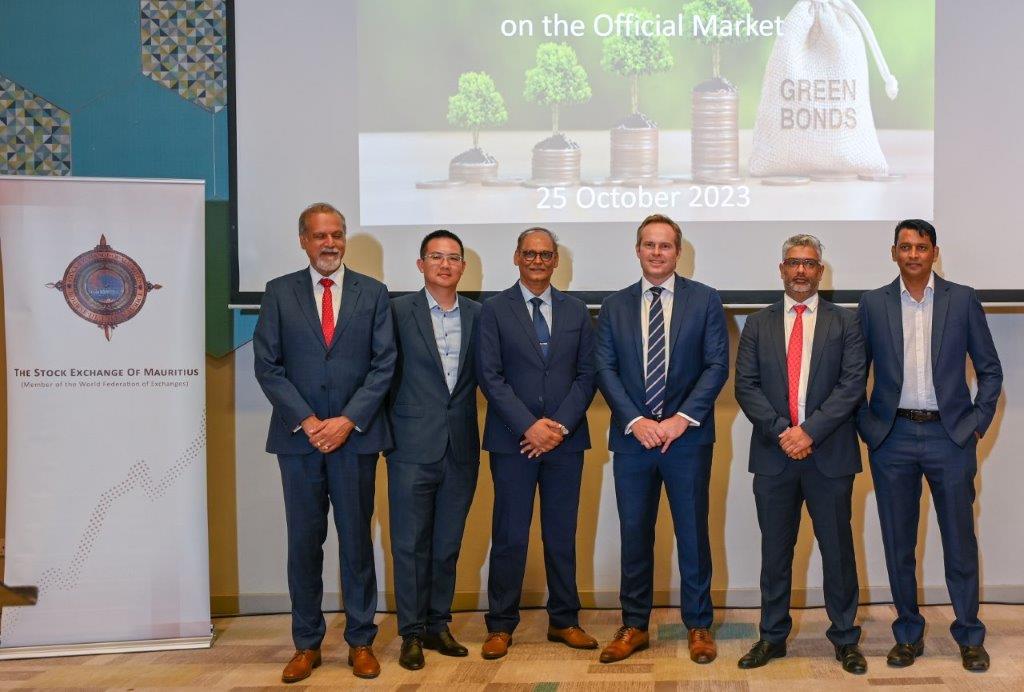 During his keynote address, the Honorable Minister praised CFSL for its visionary leadership, highlighting the company's groundbreaking move as the first to issue a green bond in January 2022. Now, CFSL has once again set a precedent by becoming the first to list its second green bond, valued at MUR1.1 billion. The Minister underscored the growing importance of green and sustainable finance, noting that his ministry is actively working on introducing an ESG framework for Africa, designed by Africa itself. This marks a crucial step in promoting sustainability and responsible finance in the region.
This momentous occasion is a testament to Mauritius IFC's commitment to sustainable finance and its role in driving positive change in the financial sector. It also demonstrates the growing global recognition of the importance of green investments and environmentally responsible financial practices. The listing of this Green Bond signifies a significant step forward in the pursuit of a more sustainable financial future.