With MauBank having re-engineered its business model at the end of last year to better serve small and medium enterprises (SMEs), Premchand Mungar, Chief Executive of MauBank, tells us more about the initiatives the bank is taking to support entrepreneurs through the pandemic. He also elaborates upon the steps taken to build an ecosystem conducive to SMEs, which included redesigning their service delivery model and introducing a special concessional scheme called SME LokalBoost.
Read his in-depth insights below to know the outcomes achieved through these various targeted measures to help SMEs sustain their operations during the worst of the COVID-19 crisis, and beyond: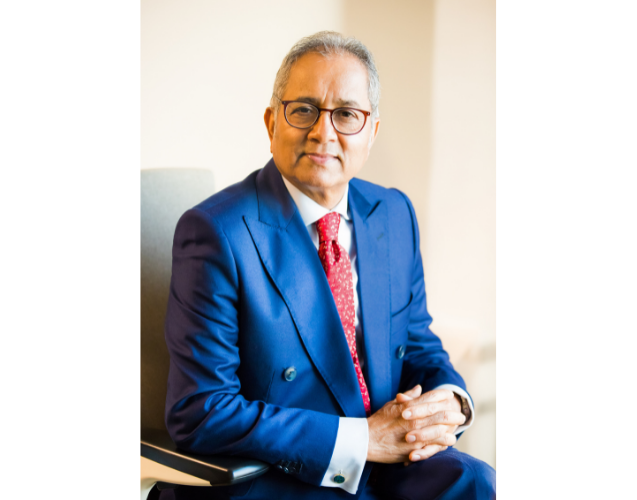 At the press conference held during the launch of the restructuring exercise in December 2020, you mentioned that MauBank has re-engineered its delivery channels and re-designed its services and products to better serve stakeholders. Could you tell us more about this project, with focus on the initiatives taken to support SMEs?
The recent pandemic has clearly been an enormous challenge for SMEs. We came out of the lockdown witnessing many either shuttered or struggling.
Also, as is typical during crises, specific sectors have taken a hit. With COVID-19, macro sectors such as Hospitality and Aviation have indeed suffered, even if the pandemic's impact was also highly 'micro-targeted'.
Amidst this state of affairs, the ecosystem had to be re-engineered to bolster SMEs. On one side there were those which were in distress, and needed support to get back on their feet. On the other, because every challenge opens the way to new opportunities, there were existing SMEs that were revamping their activities, or emerging ones willing to incubate new business ideas. Additionally, there was a decided migration of people whose jobs had been affected by the pandemic, into entrepreneurship.
In this landscape, banks have a determining and an enabling role to play as key actors of the economy. At MauBank, we took a national call, in the interest of the economy, mindful that SMEs are high contributors to the country's GDP and generators of employment. Actually, there was a primary need to protect existing employment. We also acknowledged that economic recovery could only be made possible with SMEs standing at the heart of the plan.
This is why the first step for us, as a national bank, was to bring ourselves closer to the contextual needs of entrepreneurs. Special contexts require special measures. First and foremost, it was about creating an environment for customer engagement that would make it possible for MauBank to get solidly in front of SME customers as efficiently as possible.
Serving SMEs and delivering the product that is appropriate to their needs is more complex than one may think. We wanted a dedicated channel that offers proximity of service and ease of access to the kind of face-to-face, personalised handholding service we offer to this segment specifically. It was about making sure that an SME client could walk into any of our 19 Business Centres spread across Mauritius, knowing that it can receive the necessary assistance and relationship it requires.
The re-engineered service model also implied having the right set of skills across our network to attend to our customers as well as aligning our processes and automation to improve service delivery. Credit assessment and operations that were previously centralised have been made leaner and regionalised for quicker turnaround time.
Could you also tell us about the concurrent launch of SME LokalBoost at the same event, as a special scheme targeting entrepreneurs and giving a boost to the local economy?
Redesigning our service delivery channel to better serve SMEs was backstopped with the introduction of a special concessional scheme. We wanted a holistic approach to support SMEs, knowing that swift and substantial stimulus measures would spark buoyancy.
SMEs always speak of the challenges they face to access funds. LokalBoost, as its name tells us, was therefore coined to give an upward push to micro and small enterprises in dire need of financial support to either revamp, expand or start a new business post-crisis.
It was therefore designed for quick lending for tickets not greater than Rs 2M, 100% financing with low interest at Prime Lending Rate, a waiver on processing and other fees, free access to Internet Banking – the latter being an incentive for SMEs to take advantage and discover the convenience of digital banking services – and repayment stretched over a longer time to give breathing space.
Today, by the number of existing and new clients that have availed of LokalBoost, including the current pipelines we have, I can tell you that the scheme was exactly the kind of product that entrepreneurs required to get their activities up and running.
Early signs of recovery are already visible and while LokalBoost was meant to be a temporary offer, the traction we have continued to get beyond the period of the offer has motivated us to allow SMEs to avail of it again. At the time I am talking to you, we have opened the offer again to give daring and forthcoming entrepreneurs the chance to succeed.
All said, what we have put in place last year in relation to SME lending is an acceleration of change that was already in the pipeline. At MauBank, we have always seen ourselves as partners of SMEs, and kept support to them core to our mission.
Please elaborate on the 'Buy Local' and 'Support Mauritian Enterprises' campaigns that serve to ably complement the Bank's strong SME support proposition.
Behind every SME there is not only contribution to the national economy, but also a social story. SMEs sustain families by allowing men as well as women to earn for their living. So our motivation to promote local small businesses went beyond economic considerations. It was about maintaining our social fabric.
Moreover, the lockdowns in Mauritius and globally have taught us that we should envision self-sufficiency: our local production had to be increased, and our over-dependency on imports had to be curtailed, especially when it comes to food and other essentials. Therefore, it was imperative that we locals 'Support Mauritian Enterprises' to give SMEs the chance to regain their life force so that they we may shift our reliance on import substitution and sustainable domestic production. This was the strong signal we wanted to send to the population to protect what is ours, that is our economy.
So our effort to uphold SMEs and fuel their businesses took the shape of encouraging Mauritians to favour locally made products. Demand increases supply, and the more supply goes up, the more viable and prosperous businesses become.
However, for that to be possible, a shift of mindset was necessary, because, for long, we have nurtured the thought that foreign-made products are better. Public engagement was thus a sine qua non, which we wanted to instil through the 'Buy Local' campaign.
It was also about embarking the public on a joint effort. We have to recognise here that COVID-19 has brought us together. The Government has played its role fully in terms of bringing the necessary support schemes, like the Wage Assistance Scheme among others, to allow SMEs to remain in business and preserve employment. Banks and other key stakeholders in the economic and financial system were also playing a central part in the business recovery process. It was therefore a legitimate expectation that the population should also join hands to bring its contribution to the economic upturn we wanted to see, a cause that pertains to us collectively and directly impact our lives.
Could you tell us about the MauBank COVID-19 Support scheme, as well as other measures taken to support the SME customer base of the Bank such as moratoriums extended and grace periods allowed for repayments, among others?
As I said earlier, during financial distress, bankers play an instrumental role in the lives of people and businesses. I also mentioned how we have always looked at SME with two lenses: one economic and one social. So our leitmotiv was rendering undivided assistance to SMEs in different forms.
This translated into our teams, in spite of all the constraints of remote working, being in perpetual contact with our clients, responding to their urgent financial needs, and attending to their service requests.
The COVID-19 Support scheme put in place by the Government has been a game changer. Without it, we cannot even imagine what the landscape would look like at the time we speak. When it was introduced, we ensured that all our eligible clients took advantage of the support programmes at the earliest to ease their financial situation.
But I must say that even before the above-mentioned schemes were introduced, we were granting facilities like Temporary Overdrafts to our clients to meet their salary needs, for instance.
In parallel to the Bank of Mauritius schemes, we introduced our own MauBank schemes so that we could support our clients who were not eligible under the former scheme, eg. traders, in the form of moratorium on both capital and interest. Because we were of the opinion that certain business activities may take more time to stabilise, we came up with longer moratoriums (Beyond Covid-19 Scheme) and longer tenor (Rescue Beyond Covid-19) credit packages than those proposed by the Bank of Mauritius.
New schemes with COVID loans at very low interest rates, with moratorium on both capital & interest, were also introduced to give SMEs breathing space.
Working Capital, increased overdraft limits and increased Import Line limits were there to come to the rescue of those who were active, but falling short of funds due to delayed shipment, increases in freight charges, and fluctuations in currency, for instance. We did not leave any stone unturned to come to the rescue of our clients. Our mission was to give our SME customers the means to stay afloat and sustain their business activity.
As a matter of fact, we are still doing so. Support to our SME clients goes up to December 2021.
What have been the outcomes in terms of SMEs supported under the various schemes? Are there any particular success stories that you would like to share?
Outcomes are just priceless.
Allowing enterprises to remain in activity thanks to financial support in spite of the fact they were on the verge of stopping business, and giving the possibility of paying salaries even when business is down, have made all the difference to the lives of our people.
When one looks at the number of established as well as emerging SMEs salvaged, the number of jobs safeguarded, not to mention those who have jumped on the bandwagon to grab opportunities that have become appealing post-crisis – the enabling role that banks play can only be underscored.
More interestingly, stories of how agile some SMEs have been to revamp their business to adapt to the new context and the post-COVID situation only serves to demonstrate how entrepreneurs can be versatile and transform great ideas into businesses overnight. Others have found reasons to diversify or expand with success.
For instance, we have this one client in a rural locality who conceived his business idea with the advent of 'Red Zones'. He realised that there was a need for a larger supermarket than what he had in his village the moment people were locked within the area and affluence increased in his business but the range of products remained limited. What appeared to be a long-term plan for him materialised almost immediately with the support of MauBank: a few months later he had acquired a building and was inaugurating a new supermarket five times the capacity of what he initially had, with three times more staff.
Alternatively, we have hand-held hotel suppliers whose business stopped completely all the way through until they could resume. The outcome is that they emerged with a new business model, with integration into the retail market, and less reliance on the hotel sector, but with the development of a new line of products exclusive to hotels as a diversification strategy.
This is the beauty of the upside of a crisis – and one that we should continue to see unfold as entrepreneurs explore new avenues against the backdrop of a post-pandemic world.