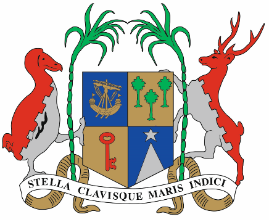 REPUBLIC OF MAURITIUS
PRESS COMMUNIQUE
Removal of Mauritius from European Union
List of "High-Risk Third Countries"
        The European Commission's Delegated Regulation, published in the Official Journal of the European Union on 21 February 2022, provides for the removal of Mauritius from the EU List of High-Risk Third Countries. The Regulation, which comes into force 20 days following its publication, amends the European Union list of countries having strategic deficiencies in their Anti-Money Laundering and Counter Terrorism Financing (AML/CFT) regimes.
The European Commission has, therefore, concluded that Mauritius has strengthened the effectiveness of its AML/CFT framework and no longer presents strategic deficiencies as had initially been identified by the Financial Action Task Force (FATF) in February 2020.
The removal of Mauritius from the EU list follows the delisting of Mauritius from the FATF List of Jurisdictions under Increased Monitoring on 21 October 2021. Mauritius is also no longer on the United Kingdom List of High-Risk Third Countries since 2 November 2021. This illustrates the unreserved acceptance and recognition, by the global community, of the highest political commitment and the perseverance of the Mauritian authorities, and the private sector, in the national interest, to effectively implement the required reforms.  
The delisting of Mauritius also demonstrates the ability of the authorities to combat money laundering and terrorism financing, and to sustain the implementation of the AML/CFT reforms. On this front, the Core Group for AML/CFT and the National Committee for AML/CFT are working closely with relevant authorities, and the private sector, on a new, post-FATF exit, strategy to enhance the AML/CFT framework and the financial services sector.
22 February 2022                
Ministry of Financial Services and Good Governance;  and The Core Group for AML/CFT